Afterschool Ceramics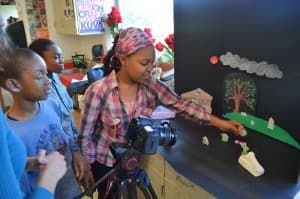 The Ceramics program provides students with the techniques needed to use clay as a medium of expression. No art experience required.  Students are able to learn the potter's wheel and hand building techniques to design and produce their own unique functional and sculptural pieces.
The process of designing and building works in clay is used to explore and develop the students' creative thinking process and to help them to focus their ideas and intent while building technical skills. They are introduced to the uses of ceramic materials in science, industry and contemporary life, the techniques of several clay artists and some historical clay works. Students are encouraged to engage in explaining and make meaning through their art. Students are exposed to ceramic artists from around the world.
Who
For Ages 7-18
Where
School of the Future, 4021 Parkside Avenue, Philadelphia, PA 19104
When
Tuesdays & Thursdays    Time: 3:30-5:30 pm
Fall Session / Ended
Winter Session / January 17 – March 14, 2017   (16 classes)
Spring Session / April 18 – June 6, 2017  (16 classes)
How
Registration  (see registration form on this page)
One-Time Registration Fee for each 16 class session: $50
Pay Here 
(scholarships available for those who qualify)
NEW!   Janice Merendino Ceramics Scholarship / A full school year of ceramics classes. Applications accepted in September.
janice-merendino-scholarship-application-2
What will you Create?
About the Instructor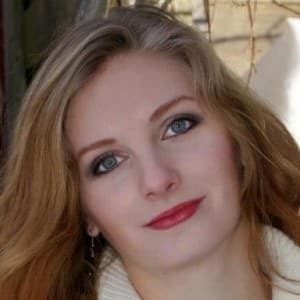 Christen Sanderson is a new Philadelphia resident coming from Syracuse, New York where she grew up and received her BFA in Ceramics and Art Education from Syracuse University. She earned Shaped Clay Society scholarships and awards from Clayscapes Pottery during her time in Syracuse. Christen has studied under established and emerging ceramic figure sculpting artists at Arrowmont School of Arts and Crafts in Gatlinburg, Tennessee. Her work as a teaching artist includes Main Line Art Center, The Barnes Foundation, and The Center for Creative Works in addition to teaching positions at elementary and high schools in New Your State. She is currently attending Moore College of Art and Design pursuing a Master of Arts in Art Education with a focus on Special Populations.

WPCC youth arts programming is made possible with support from the Connelly Foundation, Douty Foundation, The Allen Hilles Fund, Rosenlund Family Foundation, Seybert Foundation, William M. King Charitable Foundation, Christopher Ludwig Foundation, Philadelphia Cultural Fund and Pennsylvania Council on the Arts Program Stream.

Register Your Camper
Register your child for Camp Ginkgo or Ginkgo Academy.