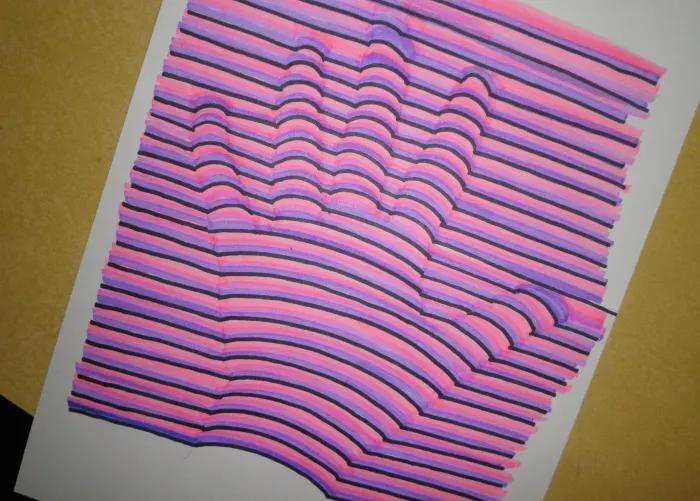 TUESDAYS Starting January 24th
Time: 4:30 pm – 5:30 pm
John C. Anderson Cultural Center
5301 Overbrook Avenue
Philadelphia, PA 19131
Have Fun! Create drawings that trick the eye!
Learn the concepts behind optical illusion and create fun drawings. A form of abstract art, Op Art uses graphic shapes and block colors to create the illusion of movement or depth. You will play with ways the human eye perceives what it sees.
Optical illusions teach us how our eyes and brain work together to see. You live in a three-dimensional world, so your brain gets clues about depth, shading, lighting, and position to help you interpret what you see. But when you look at a two-dimensional image, your brain can be fooled because it doesn't get the same clues.
For Children and Youth aged 10 and up.
Complete and submit your registration by clicking the REGISTER NOW button.
If you have questions, please call 215-473-7810.
The class will improve:
Problem solving skills
Concentration
Seeing in context
My studies at the Corcoran School of Art in Washington, D.C. and later at Saint Joseph's University (Bachelor of Arts in Fine Arts) have served as my foundation in art education. Most of my work is acrylic on canvas. However, I use whatever medium that I can find from plexiglas, wood or any upcycled material, because everything has value and can be made into something beautiful. Although, my creations are ultimately my strongest vehicle of change, I find it necessary to have a hand in helping to change the world by impacting young people's lives. In addition to being West Park Cultural Center's Program Manager, I have served as the Resident Teaching Artist and mentor with the Fine Art Through Our Eyes art program under the Mill Creek Community Partnership for the last ten years.