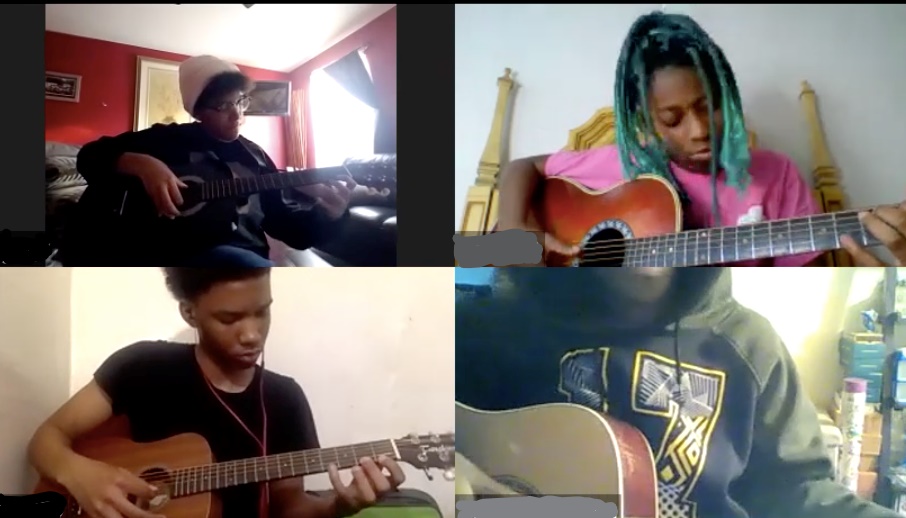 WHEN
Tuesdays, 5:00pm – 5:45pm
Wednesdays, 4:15pm – 5:15pm
DATES
February 8, 9 , 15, 16, 22, 23
March 1, 2, 8, 9, 15, 16, 22, 23, 30, 31
April 5, 6
WHERE
Online via Zoom
*Note: the first class will be a guitar set-up day and will take place IN-PERSON at Mosaic Community Church (123 S. 51st Street)
Beginning Guitar
FREE for Ages 12-16
This class is FREE for youth ages 12-16. If you don't have a guitar, West Park Cultural has several guitars ready to loan for students who do not have their own instrument! However, if you have your own guitar, please use it!
To borrow a guitar from WPCC, we require one short Zoom interview and signed user agreement. If you have more questions, feel free to contact our Program Manager, Kennedy, at kmcalister@westparkcultural.org.
Class Requirements:
A quiet, well-lit space to set up Zoom
Camera ON
On-time to class
Consistent Attendance (students may miss no more than 2 classes and must have school and/or health related reasons)
Join CocoSol as she teaches WPCC's guitar class for the second time! "Beginning Guitar" is for the true beginner all the way to the advanced beginner. CocoSol provides caring, knowledgeable teaching so that your student will be strumming along in no time! The class will culminate in a live performance on Zoom.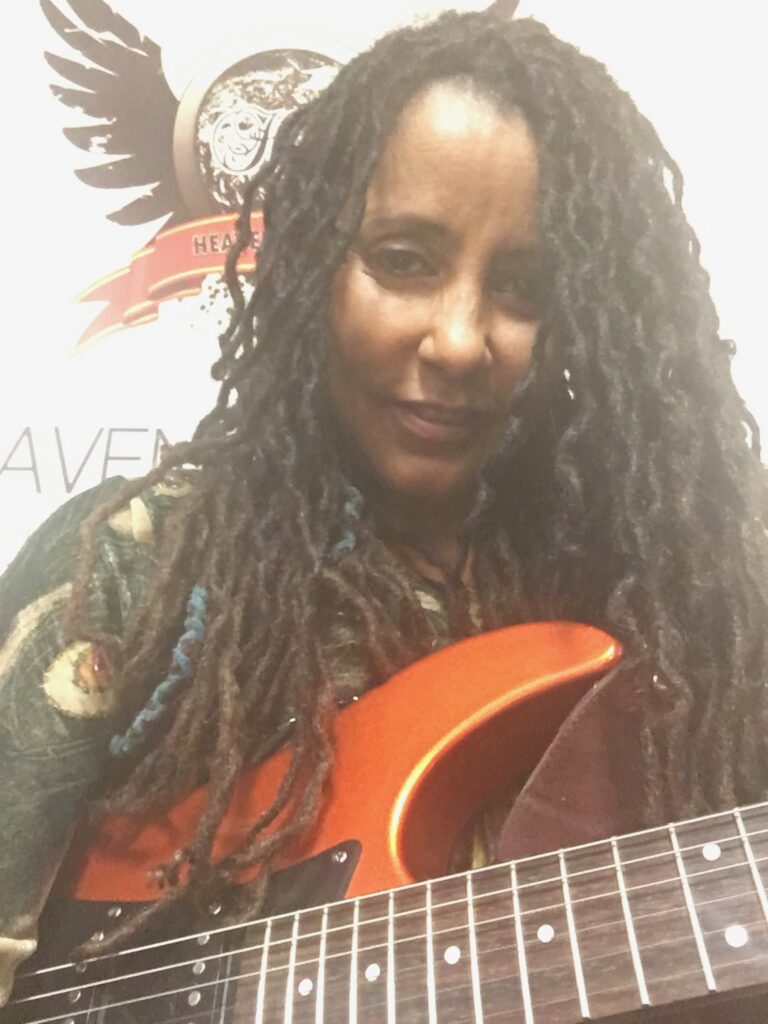 Claudine CocoSoleil Bastien aka " CocoSol " is a magnetic world fusion vocalist, songwriter and multi-instrumentalist from Montreal, Canada. In the past 20 years in Philadelphia, CocoSol performed with the finest musicians in the community, including; Owen Brown, Marc Johnson, Doug Grisby, Jeff Lee Johnson, the Philadelphia symphony, Ustad Khan's (musicalbeats.net), and many more, bringing her multi ethnic flavor and soulful presence to the mix. As well, CocoSol owned 3 bands; Chocolate Sun, Les Tourterelles and do it duo, which permeated the artistic stage life locally and internationally. Her professional teaching experience extends to 17 years as the head music teacher for elementary and middle school students of Gladwyne Montessori, where she also conducted the 18 seats ensembles and the school performing rock band. In 2015, she founded Sowelu Music (sowelumusic.com), a studio on wheels delivering excellencies in private training, artistic development and production in the greater Philadelphia. CocoSol is presently recording her 2nd artistic project; a trilogy honoring the magic of her transformation as a certified yoga teacher (2018) from Kripalu Center, MA. The first chant is scheduled to be released at the end of February 2021. CocoSol's motto: "Music lives within all. Like peeling an onion, it releases its beauty one note at a time till the core essence of each unique expression shines!" 2021 VISION for Sowelu Music: launch her first trust, the "Esther Forest Foundation" with the mission to provide artistic opportunities for deserving children all around the world.