REGISTRATION FORM IS LOCATED AT THE BOTTOM OF THE PAGE
SPOKEN WORD WITH ENOCH THE POET – THIS CLASS IS FULL  
Tuesdays – 5 weeks (March 23 to April 20)
Class Starts: 3/23/2021
Time: 4:00 pm – 5:00 pm
Ages: 14-18
Become Philly's newest Spoken Word artist during this class with local Philly artist, Enoch the Poet! Students will learn how to write and express themselves through various styles of poetry and will engage in several activities that lead up to a completed poem by the end of the workshop. The class will end with a community performance (via Zoom) where student will have a chance to show off their new skills for classmates, family, and friends! 
Class Requirements:

Consistent participation
Access to a computer/tablet for Zoom
Notebook
Writing utensils (pencils/pens)
Instructor: Enoch the Poet
Enoch the Poet is a poet, author and teaching artist born and raised on the Northside of Wilmington, DE. His goal is to create work for the younger him, work that deepens our emotional understanding and its cyclical relation to the conditions acting on the Black mind, body, and spirit. In 2017, he won the title of 2017 Philadelphia Fuze Grand Slam Champion. Enoch is the CEO and founder of Black Minds Publishing, LLC, a national publications platform centered around the personal and professional growth of artists and creatives of the Black diaspora.
CROCHET STREET ART – THIS CLASS IS FULL
Mondays – 8 weeks (April 5 to May 24)
Time: 4:00pm – 5:00pm 
Ages: 12-18
Crochet a piece of public street art with Lace In The Moon! Put aside what you think you know about crochet because this is a not-your-grandmother's type of crochet class. We will use bright neon colors, funky textures, and a variety of hook sizes to create yarn shapes that will be sewn together and installed on the streets of Philadelphia as a piece of public art. During this 8 week class, students will learn the basics of crochet which will allow them to create a variety of shapes and strands that will be installed together as one collective piece of art. Students will leave class with the skills to create fun keepsakes for themselves – like necklaces, scarves, even blankets. Together, we will explore how crochet can be a meditative practice. Crochet requires you to focus on the present, using your hands and counting stitches, which helps to relax the mind and ease anxiety.
Class requirements:
Consistent participation

Access to a computer or tablet for Zoom

Materials pack (PROVIDED by WPCC!)

Scissors

Access to Youtube for tutorial videos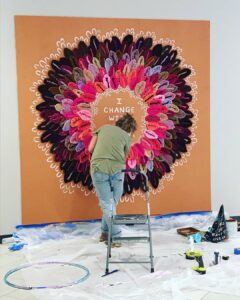 Instructor: Nicole Nikolich of @Laceinthemoon
Nicole Nikolich is the creative force and laborer of love behind Lace In The Moon. She grew up in Virginia and received her BFA in Fashion from Virginia Commonwealth University before moving to Philadelphia in 2016. Nicole never felt married to an artistic medium until her hands met a crochet hook. During the winter of 2017, Nicole taught herself to crochet by watching YouTube. After weeks of learning, she found that crochet combined her love of texture with her love of color in a beautifully amorphic way. Nicole took her creations to the street. She soon discovered a knack for grabbing attention and exploring themes that resonate with people, leading her to create larger and brighter pieces around Philadelphia. She now creates mural-sized installations. However, Nicole hasn't strayed far from her origins as a street artist, and she's constantly hiding new creations in the nooks and crannies of Philly and other neighboring cities.
COMEDY SKETCHES
Thursdays – 8 weeks (April 8 to May 27)
Time: 5:00pm – 6:00pm 
Final Class (May 27): 5:00pm – 6:30pm
Ages: 12-18
This class takes an intensive look at the thing that makes us all laugh: comedy. Over the course of eight weeks, students will learn how to create and write their own comedic sketches, explore the acting techniques and directing choices that make comedic moments shine, and marry the worlds of improvised and scripted performance. This will all culminate in a variety sketch/comedy show, which they will get to share with their friends and family.
Class Requirements: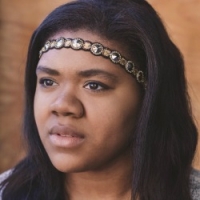 Instructor: Jael Brown
Jael Brown is an actor, writer, and teaching artist born and raised in Philadelphia. Growing up in the city of brotherly love, Jael garnered an immediate and passionate love for theatre and performance, which prompted her to pursue acting professionally and at a scholarly level. Throughout her endeavors, she has been blessed enough to train at the University of the Arts, Ithaca College, and is now pursing her BFA in Acting (for the Screen & Stage) from the Savannah College of Art & Design. Jael's heart beats for acting, which she believes can change and heal the world. Her love for theatre and performance have led her to work with children, serving as a camp counselor for a number of years and she is ecstatic to join the WPCC team and help to create beautiful performances, hoping to inspire the children that she works with to discover the spark of creativity, drive, and talent within themselves.
PHOTOGRAPHY BASICS
Mondays – 6 weeks, (April 19 to May 24)
Time: 4:00pm – 5:00pm
Final showcase 5/27: 5:00pm – 5:30pm
Ages: 9-18
This class is for the beginner photographer, or someone who wants a refresher on the best way to frame, angle, and tell a story with photos! This project-based class with local to Philly photographer and videographer will equip students with the skills to take their pictures to the next level! 
Class Requirements:
Consistent Participation

Access to a computer or tablet for Zoom

Notebook/pencils

Phone or device that has the ability to take photos (smart phones or iPods are acceptable!)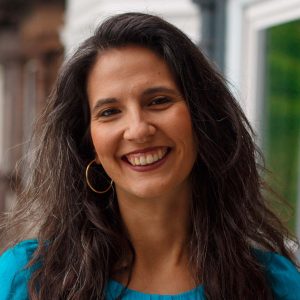 Instructor: Natasha Cohen-Carroll
Natasha Cohen-Carroll graduated from Haverford College with a double major in English and Fine Arts with a concentration in photography. She was awarded the Center for Peace & Global Citizenship Grant and taught photography and theatre to children in Ahmedabad, India. Natasha is bilingual in English and French and advanced in Spanish. She has been an artist/counselor with the West Park Cultural Center's Camp Ginkgo for four summers and has led stop-motion and poetry workshops during the year. Natasha also serves as WPCC's film/photography instructor for afterschool and Saturday classes. She is co-organizer of the Mustard Seed Film Festival. Natasha works on documentary film projects about community and culture.
danceLogic (limited openings) (virtual and in-person when weather permits)
This program is designed for teen girls that combines dance and computer coding. Dance and coding have similar language involving repetition, direction, and combinations. The industry standard coding language they learn will inspire original choreography.
Saturdays Starting 2/6/2021
Time: 12:00pm-1:00pm (dance)
1:30pm-2:30pm (coding)
Ages: 13-18
Click to see more danceLogic information and registration