The West Park Arts Fest is excited to announce Philadelphia's first 'Funkfest at the West Park Arts Fest' Philadelphia's only funk music fest, showcasing an impressive lineup of bands from Philly's growing Funk scene, and headlined by none other than Philly's own Breakwater.
Breakwater is so excited to be headlining the first annual FunkFest. Come Splashdown with us as we lay down the funk at West Park Arts Fest! Funk is an important part of the sound of Philadelphia that deserves to be celebrated.

Steve Green, Breakwater Band Member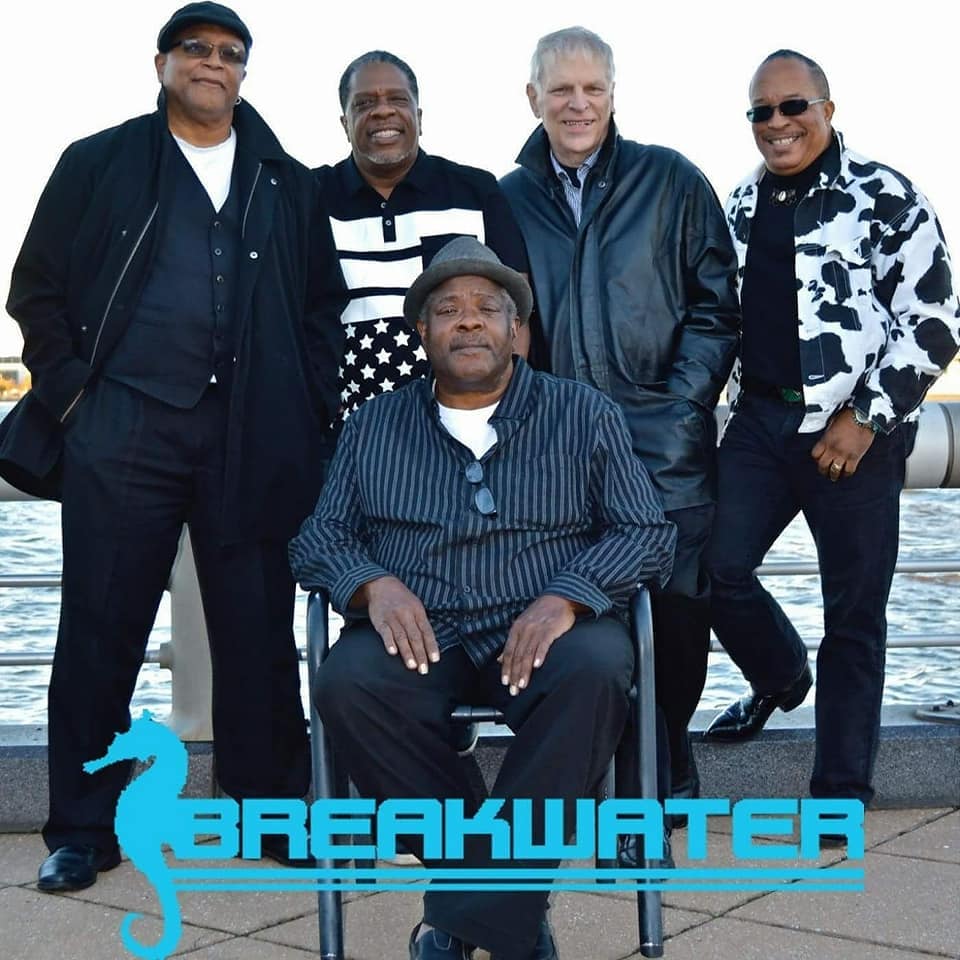 FunkFest will include a dynamic range of funk-inspired music from Jazz-Funk and Fusion, to Rock and Soul. This years' lineup includes PhunkyMan, Expansion Project, My Funky Brethren, Terretta Storm, The Original Groove Circus, Paulette Branson & Mixed People, and Badd Kitti. Badd Kitti (aka Dianne Brieze Thompson) is also the festival curator and host. Performances begin at 1pm and continue to 6pm ending with Breakwater. A large crowd is expected so come early and bring your lawn chairs.
FunkFest is an exciting first for both WPCC and Philadelphia. We hope this will become a signature event that will bring West Park and surrounding communities together.

Bad Kitti, Funkfest Curator & Host
The West Park Arts Fest celebrates its 12th year, a free event in West Fairmount Park on June 8, 2019, from 1pm to 6pm. The Festival's new home on South Concourse Drive (near 42nd and Parkside Avenue) has attracted record crowds and drawn praise from festival-goers of all ages.
Fairmount Park Conservancy and Mural Arts Philadelphia join West Park Cultural Center as presenters for this free public event advancing the festival's mission to bring communities together in the park, promote greater awareness of the area's history and heritage while celebrating the arts and cultural diversity of Philadelphia. The festival is made possible in significant part to our partners from West Philadelphia and across Philadelphia including The Franklin Institute, Mann Center, The Philadelphia Zoo, Shofuso Japanese House and Garden, Please Touch Museum, and many others.
Attendees of all ages will enjoy stages of culturally diverse performances by some of the area's most talented dancers, musicians, and vocalists. The event will engage the young and seasoned in dance, art making, and other activities including narrated historical trolley tours through the Centennial District. Two performance stages, work by local artists, unique art installations, an Art/Craft Market, and the offerings of diverse food vendors, make the West Park Arts Fest a must-attend event.
There are Sponsor and Vendor opportunities available. An estimated 3,000 are expected to attend.
For more information visit: https://www.westparkcultural.org/west-park-arts-fest