We are excited to feature Kristy and Arian, two community members who have impacted the West Park Cultural Center through their monthly donations. Kristy and Arian are deeply committed to supporting under-resourced communities and investing in children's futures. Their inspiring philanthropic journey serves as a reminder of the importance of giving back to the community and supporting local organizations.
Check out the spotlight below as they discuss their first experiences with philanthropy, what motivates them to stay involved, and why they were attracted to WPCC. They also highlight the importance of supporting local organizations and investing in children as a way to build a brighter future for the community. Their advice for inspiring others to get involved is to remember the importance of community, especially for children, and to play even a small part in supporting local organizations.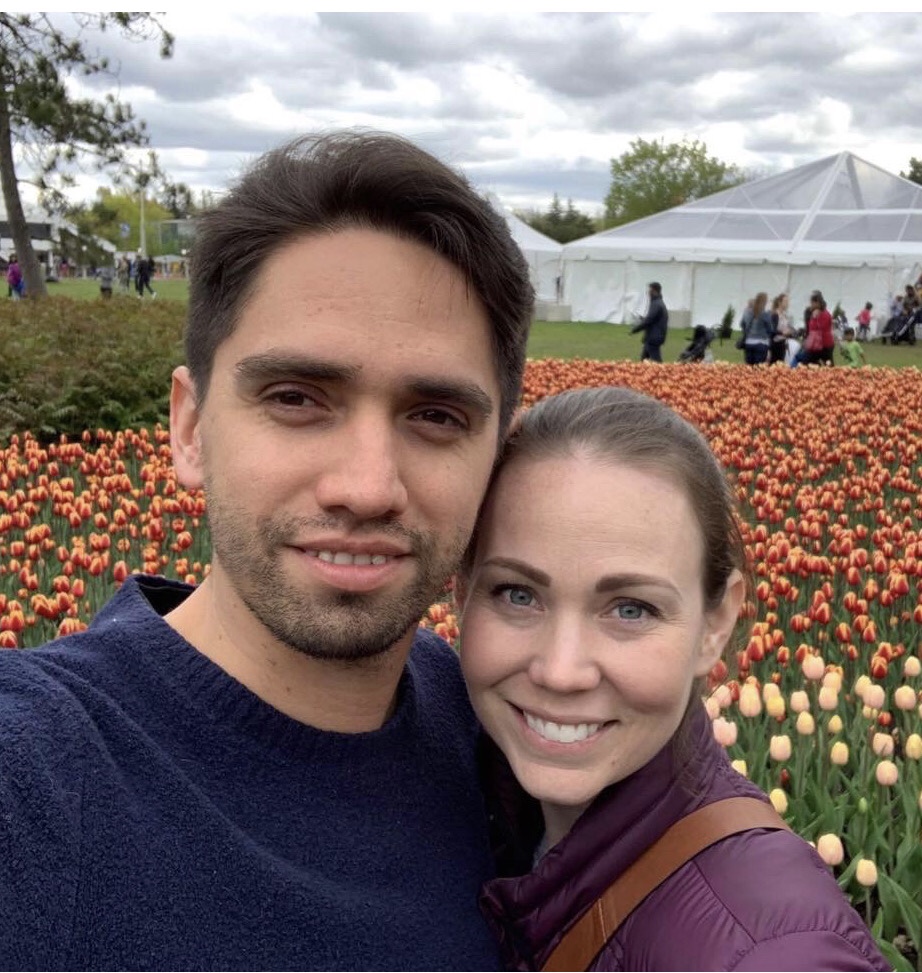 What was your first gift to philanthropy and why?
Kristy has always loved animals and remembers visiting the Bronx Zoo in elementary school where she donated $5 to help save the rainforest. While Arian got his philanthropic start volunteering at the local food bank with his boy scout troop.
Does anyone in your life play a role in supporting your involvement? In providing inspiration?
Kristy's parents have always been excellent role models when it comes to giving. Through both their words and actions, they taught their children that when you are in a fortunate position it's important to give back all that you can and more whenever possible. Arian grew up with his mom and grandma in Mexico City and while "traditional" philanthropic giving was less common, they instilled in him a strong sense of responsibility and generosity that still drives him today.
What attracted you to our organization in particular?
We moved to West Philly in 2021 and as new members of the community, it was important to us to support local organizations. We looked into several organizations operating in West Philly, but we decided to become sustainers to WPCC after we came across a video on YouTube spotlighting the danceLogic program. The program has it all as it combines dance with computer programming giving girls access to an important and competitive field largely dominated by men while also building their overall confidence and providing a fun way to stay physically active. We were all in! How could anyone not be inspired to support amazing programs like that?
How would you describe our mission? What does it mean to you?
The WPCC mission highlights the importance of potential. Children in under-resourced communities have as much potential as children in affluent communities but are too often deprived of opportunity. WPCC's mission is to provide these opportunities to kids, their families, and the community as a whole.
In your opinion, what is the most important work that our organization does?
We feel that supporting and inspiring children, especially through art, is one of the best ways to build bright futures not only for the kids and families involved, but for the entire community. Especially as art and music programs are being cut from public schools, now more than ever we need to step up as a community to ensure that kids have access to this essential life education. The programs at WPCC allow kids to discover and explore subjects that they might not otherwise be exposed to and build confidence and connections within the community and beyond. Investing in children is investing in our future, and there is little more important than that.
What motivates you to stay involved?
We give monthly to WPCC because we feel that as community members, it is our responsibility and privilege to support, give back to, and invest in our community.
What are your hobbies? What do you like to do for fun?
We love walking our dogs in the park and exploring all that Philly has to offer. Additionally, Kristy is involved in Cheer Philly which is part of the national nonprofit Pride Cheerleading Association and the group cheers at Pride parades and other local walks and events. Arian plays basketball for his company's league and enjoys going to concerts.
Do you have any advice to inspire others like you to join our mission?
Many people give to large national or international organizations and although they are supporting important work, giving to a local, community organization allows you to make a tangible impact on the lives of those around you. Especially as many of us are spending more time in our homes after the pandemic, spending more time on screens, and generally retreating into our own bubbles, we need to remember the importance of community, especially for children. Being able to play even a small part is as fulfilling as it is vital to the positive development of the community.