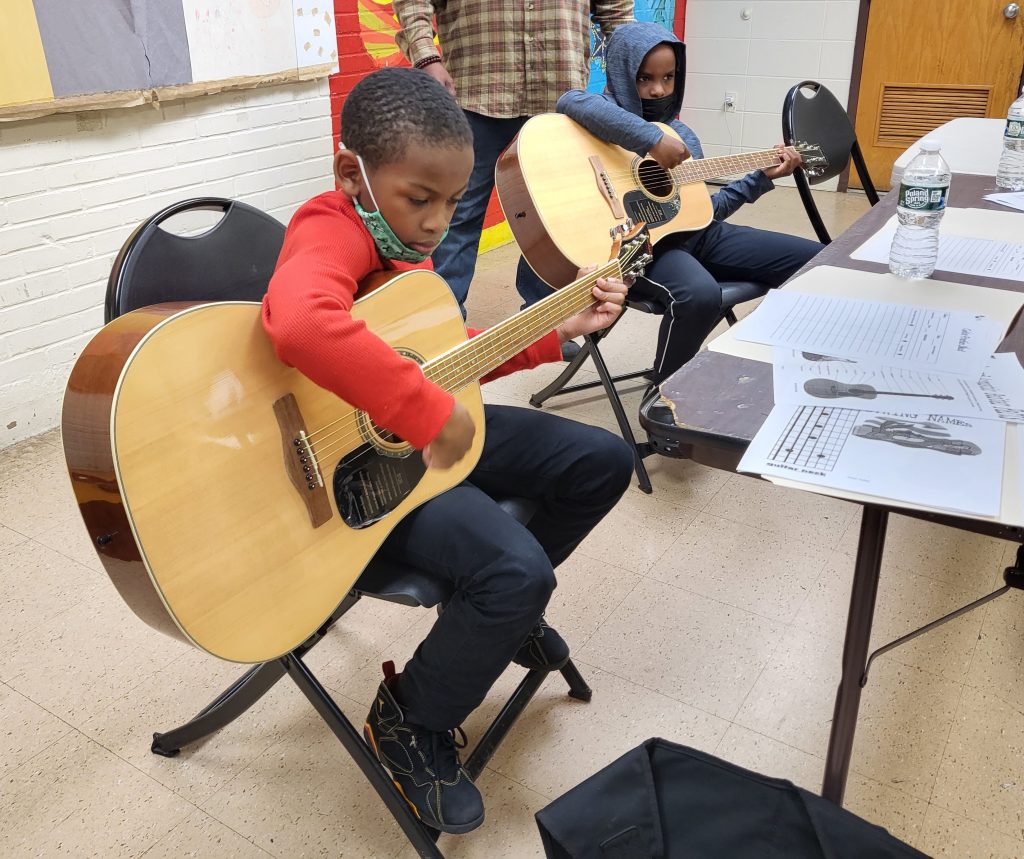 Mondays
4:00 pm – 5:00 pm
Start Date: January 9, 2022
John C. Anderson Cultural Center
5301 Overbrook Avenue
Philadelphia, PA 19131
(near 54th and Overbrook)
This afterschool class accepts children and youth aged 9 through teens who have an interest in playing the guitar. Instructor and professional musician Richard Tucker is ready to work with you whether you are a beginner, have some experience or consider yourself advanced. If you have your own acoustic guitar that's great but if not, we have a guitar for you to use during the class.
Complete and submit your registration by clicking the REGISTER NOW button. If you have questions, please call 215-473-7810.
Learn a new instrument
Expand guitar skills
Build confidence
Improve hand-eye coordination
Sharpen focus, multitasking, and problem-solving skills
Guitarist Richard Tucker is a native Philadelphian who was introduced to the guitar at age 9 by his father and was playing professionally by the age of 15. After high school he continued working as a professional musician while attending Temple University and the Lyons Technical Institute studying engineering and computer science. Richard has toured with bands playing in numerous countries around the world. Some of the artists he has toured and shared the stage with include Smokey Robison, Lou Rawls, Phyllis Hyman, Teddy Pendergrass, Dexter Wansel, and many more. His band performs every Tuesday at Warmdaddy's and Wednesdays at Relish. Richard is about giving back to the community. Since 2009, Richard has been teaching youth guitar, bass, and beginner music theory at the AMLA school of Music and Esperanza Academy.