West Park Cultural Center is thrilled to announce it was selected as Viwinco Windows' charity for August. Viwinco Windows saw how charities were suffering during the pandemic and decided to give back by donating $1 for every door and window sold to nonprofits that reflect their company values. Because West Park Cultural Center places the arts as central to children and youth development, we are a natural fit with Viwinco's interest in supporting youth opportunities.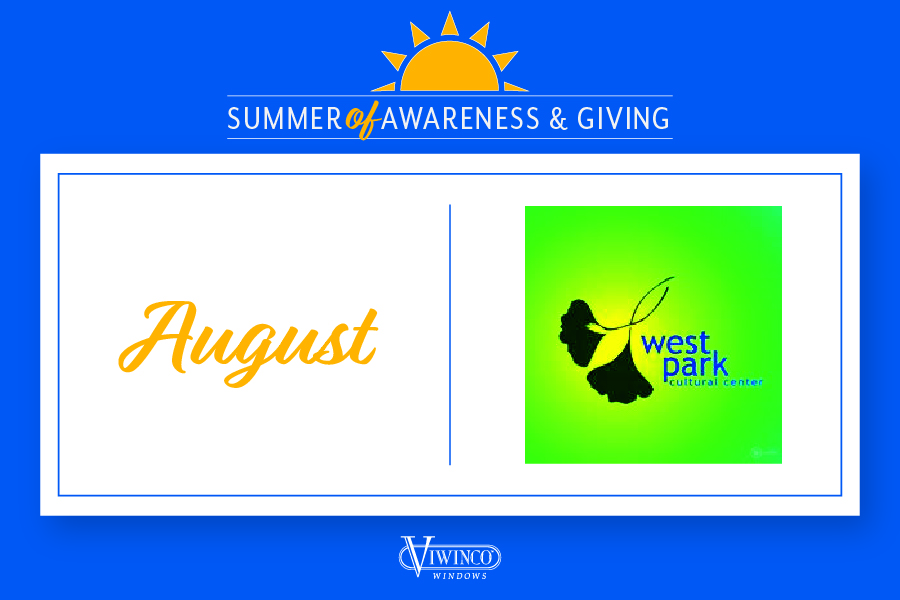 The sizable contribution resulted from Viwinco Windows' community popularity, making it the place to go "window-shopping" during the pandemic. So many Philadelphia residents turned to home improvement during the quarantine, that those $1 donations for doors and windows really began to add up for West Park Cultural Center and the other organizations selected.
West Park Cultural Center is excited to announce $5,000 of the Viwinco donation will be earmarked as a matching gift incentive for our #GivingTuesday campaign. This matching gift will help increase support for West Park Cultural Center programs danceLogic, Youth Documentary Filmmaking, Video Game Coding, and more. We offer our heartfelt thanks to Viwinco for choosing West Park Cultural Center for the "Door Prize." We cannot wait to put their gift to action improving the lives of Philadelphia children and youth.