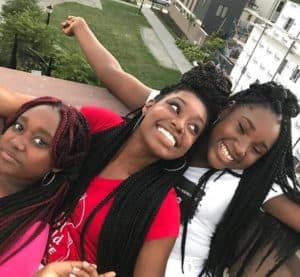 Niesha Kennedy, PR Manager
West Park Cultural Center
215-278-3450
nkennedy@westparkcultural.org
FOR IMMEDIATE RELEASE
Philadelphia, PA – Founded by West Park Cultural Center in 2008, the West Park Arts Fest will return for its 11th year on Saturday, June 9 along South Concourse Drive in West Fairmount Park. The site is adjacent to the Centennial Commons along Parkside Avenue–a "new park within a park" by Fairmount Park Conservancy as part of Philadelphia's Reimagining the Civic Commons initiative.
Fairmount Park Conservancy and Mural Arts Philadelphia are joining West Park Cultural Center as organizers for this free public event advancing the festival's mission to bring communities together in the park, promote greater awareness of the area's history and heritage, while celebrating the arts and cultural diversity of Philadelphia. The festival embraces partnership and has over the years been made possible in great part to the participation of many arts, cultural and community partners from West Philadelphia and across Philadelphia.
On Saturday, June 9th from 12pm to 5pm attendees of all ages will enjoy stages of exciting culturally diverse performances by some of the area's best dancers, musicians, and vocalists. Some of the talent includes the popular West Philadelphia Orchestra, Badd Kitti, Gretchen Elise Music, Patrice and The Show, The Philly Clicks, Jasmin Yahne Dance Company, and many more. The event will engage attendees in dance, art making, and many other activities including guided historical trolley tours through the Centennial District. The Franklin Institute will showcase prototypes of its new exhibition "Game Masters" as well as providing PACTS program activities. Attendees can buy unique items in the Handmade Market, browse other vendors and enjoy the offerings of diverse food vendors. An estimated 3,000 are expected to attend. There are Sponsor and Vendor opportunities.
Fairmount Park Conservancy's Arts & Cultural Program, with the support of ArtPlace Amrerica and Guest Curator Theresa Rose, has commissioned three outdoor art installations for Arts Fest that includes interactive elements that draw their inspirations from the neighborhood. The commissioned artists art Ruth Scott Blackson, Jesse Harrod, and Brian Bazemore.
Festival goers will also see a standing timeline curated by Global Philadelphia that documents Parkside's history and heritage with pictures and text.
Partners include The Franklin Institute, the Philadelphia Zoo, Shofuso Japanese House and Garden, Tree House Books, FringA-Thon, Al Bustan Seeds of Culture, and many more. Sponsors for 2018 Arts Fest: BlackRock, UPS, Scungio Borst, ArtPlace America, Philadelphia Cultural Fund, Parkside Centennial CDC, Zerflin, Rockland Capital, Zakian, Brown's ShopRite and West Philadelphia Financial Services Institute.
To see more about the Arts Fest visit http://www.westparkcultural.org/west-park-arts-fest and http://www.facebook.com/westparkartsfestival For more information call 215-473-7810 or email info@westparkcultural.org.
########